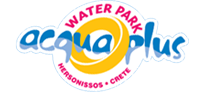 BITE N RUN SNACK KIOSK
Time for a brake… Recharge your batteries from endless water games activity with tasty pizzas, hot dog, cheese pies and more!!!
PLAYGROUND CAFFE
"Life is too short to drink bad coffee.
Here probably you can taste the best espresso in Hersonissos and a huge variety of exotic cocktails, milk shakes and ice creams.
RESTAURANT
Lunch time !! Starting with burgers and chicken nuggets to local homemade food prepared daily by locals following Mediterranean diet and Cretan traditional recipes.
We use extra virgin olive oil made by olive trees growing in the Park surroundings.
LAZY BOOZE BAR
Surrounded by the lazy river, a huge octagon cocktails and drinks bar that you can join with your friends playing table soccer, pool game, and taste delicious waffles with chocolate and ice cream.
Smile at the bartender and you will find out lots of tips and tricks for your happy day in the park.
A place you probably meet a beautiful girl or your next boyfriend…