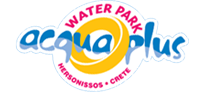 Lifeguards
Our experienced lifeguard team will make absolutely sure that your visit to Acqua Plus will not only be safe but also fun.
Toilets
There are a large number of toilets for men and women. There are also special toilets for people with special characteristics.
Telephone boxes
At the entrance to the park we have positioned a public phone that works with euro coins.
Safe lockers/boxes
Visit our shop to get your locker. Many types of sizes to ensure that you can have fun without worry for your personal belongings. This service is offered at an extra cost.
Changing facilities
There are plenty of changing rooms for women and men. There is also a baby changing table located at the women's changing room.
Showers
There are showers in every changing room with hot and cold water.
First-aid
Certified first aid personnel are always on duty to help all visitors with any problem that might occur.
Free sunbeds and umbrellas
The entry price includes a free sun bed and an umbrella for every two sun beds. Please note that this is subject to availability and it is not guarantee.
Reception information desk
Have questions? Ask us. Our girls at the entrance of the park are always ready to help you in any questions that you might have.
Photo shop
A photographer is always around to take photos of you and your family having a great time. You can purchase those photos either in paper or in electronic form from our photo shop.
Free Wi-fi
It's a new world and we had to be a part of it. Our services include free wi-fi access to all clients. Ask any of our shops for the current password to connect to the internet.